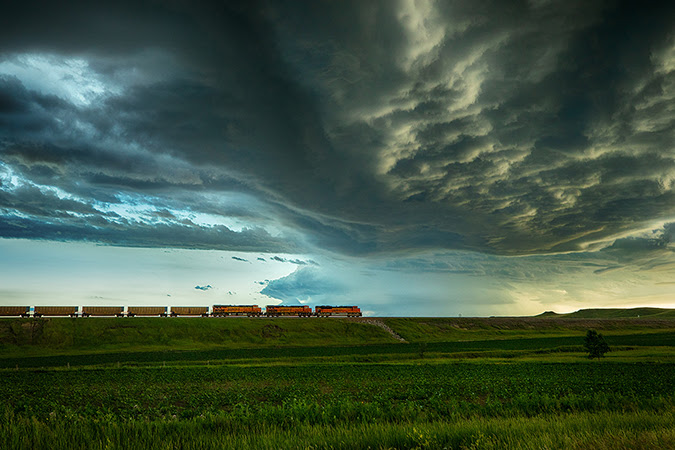 At certain speeds and conditions, wind can be strong enough to knock unloaded coal and grain cars off the track. Stacked, empty containers can act like a sail, literally lifting the cars. Damaging winds can also blow down power lines and trees or propel other obstructions into a train or its path.
BNSF has a network of wind stations across the system that measure the wind speeds, wind direction, air temperature, humidity levels, and more. The stations send wind warnings to dispatchers in the Network Operations Center who notify train crews in affected areas, and crews in the field also have hand-held anemometers they can use to measure the wind. More recently, employees from BNSF's Technology Services and Network Control Systems teams designed an app that gives users real-time wind data. Train crews now have wind readings at their fingertips.
Learn more about how BNSF uses wind data to keep rail operations on track here.