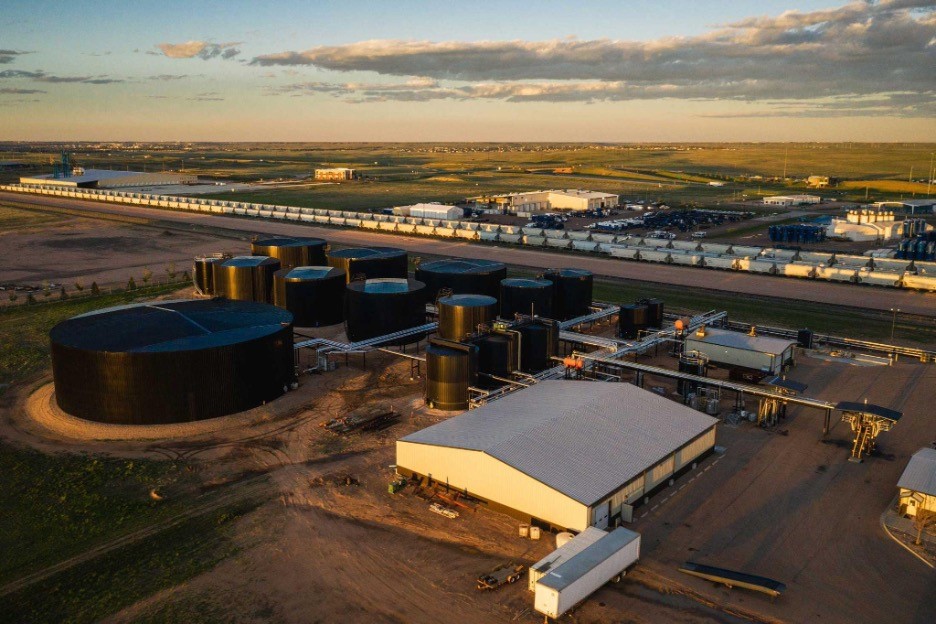 BNSF helps facilitate energy industry solutions at Cheyenne Logistics Hub, an industrial park known for its unique interstate and railroad access that facilitates inbound and outbound shipments.
Cheyenne Logistics Hub, managed by Granite Peak Group, serves a number of companies in the energy industry. Two of the companies are Sinclair HollyFrontier, which operates small petroleum refineries in Wyoming, and Vestas Wind Systems, which manufactures wind turbines. Vestas stores blades on rail cars at the industrial park so they can more easily be deployed to wind farms. Frac sand supply companies also operate at the industrial park, where sand is transported by rail, then transferred to trucks and shipped to hydraulic fracturing well sites in the Powder River Basin and other areas of Wyoming.
"It is great for the city of Cheyenne to have this public private partnership that helps attract businesses to Cheyenne. The Granite Peak Group has attracted businesses that have been awesome community members and they have provided exceptional paying jobs," Mayor Patrick Collins said in a statement.
Management at Cheyenne Logistics is looking at the potential for storing diesel, and possibly jet fuel, at the hub, to then be distributed throughout the state. The consideration comes after Governor Mark Gordon initiated a working group to address the cause of high gas prices and what could be done on a state level to address it. One problem the group discovered was the lack of fuel storage capacity in Wyoming.
Read more here.