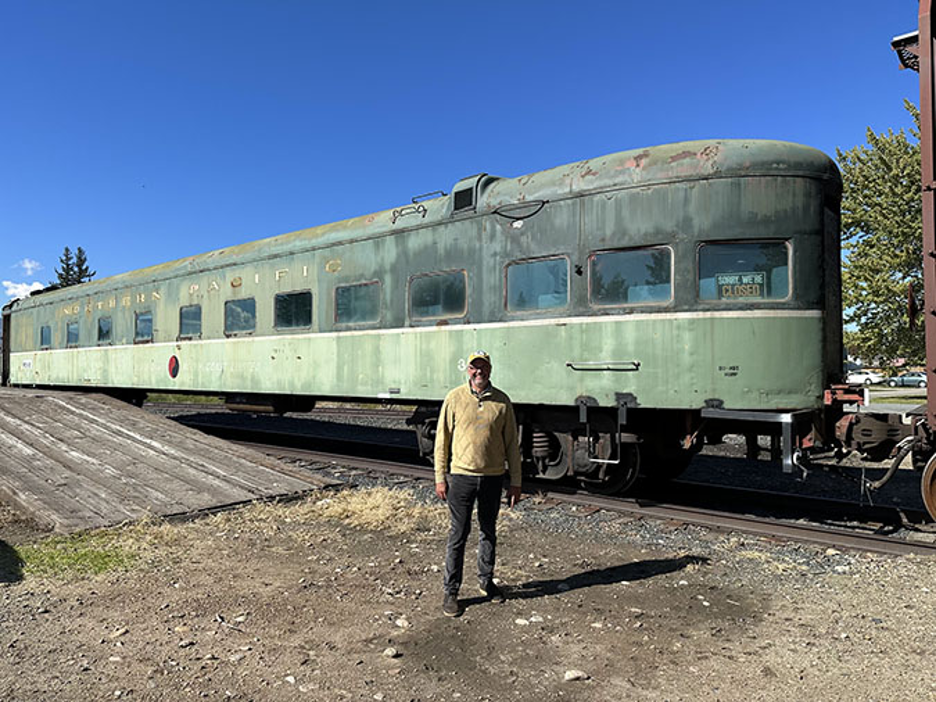 Team BNSF had the opportunity to transport a historic Northern Pacific passenger rail car along its alma mater route one final time. Northern Pacific was one of the nearly 400 major predecessor rail lines that are now part of the BNSF network. The car found a home in Ennis, Montana, where new owner Andy Bergman is planning a special restoration: renovating it into a tiny home. The passenger car, named RPCX 391, has had many incarnations. It was originally an observation and sleeper car that operated on the Empire Builder route from Chicago to Seattle as part of the North Coast Limited. After the car was retired in 1967, it went through numerous renovations as ownership changed hands. Now, with a new owner, RPCX 391 will be converted into a tiny home with a deck that overlooks the Madison Mountain Range.
"As a kid, my father and I, along with our friends, would go all over the country to take pictures of trains," Bergman said. "Fast-forward 30 years, when my wife and I visited Chico Springs, Montana, and our hotel room was a caboose. We then got the idea to build a tiny home out of a historic rail car."
Converting historic passenger rail cars is no easy endeavor, but longtime railfan Bergman is up for the challenge of keeping RPCX 391's history alive.
Read more here.