BNSF Railway monitors key freight rail metrics to ensure we're meeting the demands of our customers and strategically improving our vast supply chain network. Our operating teams continue to direct their efforts toward driving greater network productivity, increasing efficiencies and services, and reducing congestion at terminals to help bring important commodities where they need to go.
---
Weekly BNSF Railway Operational Data
Key BNSF Railway operational service metrics, including car velocity, terminal dwell time, local service adherence, and carload volumes.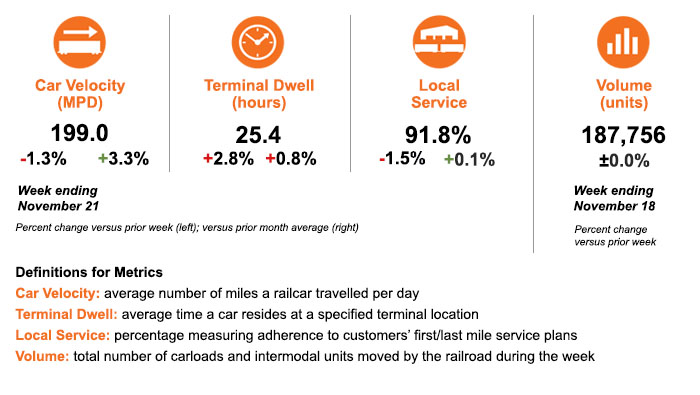 Weekly U.S. Railway Traffic Data
Each week, the major North American railroads report their traffic for the previous week to the Association of American Railroads. The interactive chart shows weekly rail traffic trends for the past few years.
Monthly U.S. Railway Traffic Data
Rail traffic trends in the U.S., Mexico, and Canada over the past three years.
View more rail traffic data at the AAR data center.